First of all, I had my 6 weeks dr appt today and I am officially cleared to workout. Woohoo!
After my appt, I had one errand to run before heading home. I had the baby with me...you could day this was our 2nd real outing together. I was pleasantly surprised to run into
Tiggs
! Cassie, was great talking to you!!!
No workouts today...unless you count cleaning the house as a workout. A couple of friends are swinging by tomorrow to check out the house and see the baby, so I wanted to mop, vacuum, dust, etc. I did get in a 30 minute brisk walk on Tuesday and a 30 minute bike ride on Wednesday. I really wanted to get in a swim on Wednesday, but by the time I actually got out there, the pool was crowded. Looks like my next swim will be in the wee morning hours on Sunday!
So, without further ado, I am posting some pics of the new house and neighborhood. Some of these were taken way back in April and in all honesty, not much has changed. There are still boxes everywhere, we haven't bought any new furniture and there is still nothing on any of the walls (except in the kid's rooms)! I don't think I will get to any decorating until I am done with school in August. Pony asked for these months ago...so Pony, these are for you! Please excuse the quaility...I need a new camera. I forgot to get pics of the kitchen and dining room..and, I left out the pic of the playroom/guestroom (it's mess with toys everywhere!).
The exterior...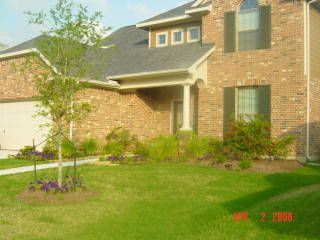 The entryway...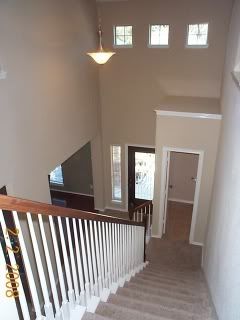 The living area (okay, it really needs some color!!!)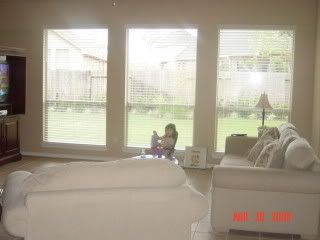 Breakfast area...I don't know why I didn't take any pics of the kitchen!?!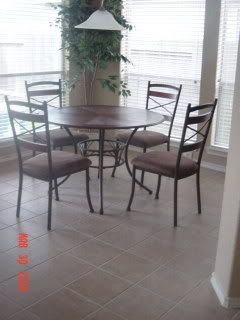 Master Bed & Bath...(yes, we need a king-sized bed!)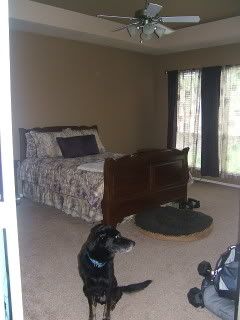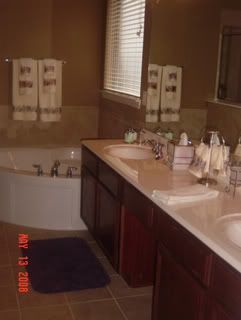 Upstairs gameroom...aka Hubby's future media room (right now it houses an old couch, the treadmill and our computer desk)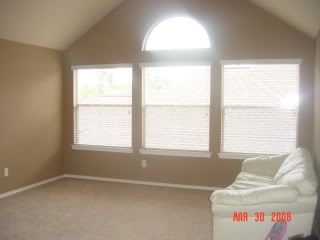 The kiddo's room: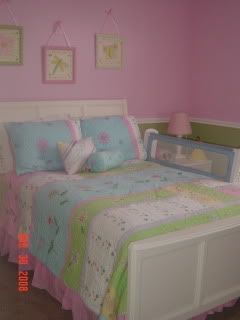 The munchkin's room: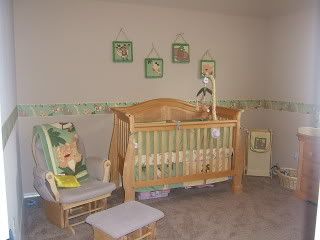 The kid's bathroom theme: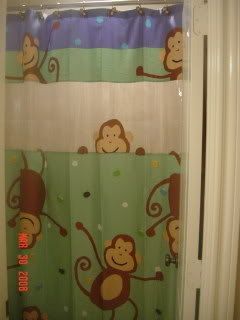 The backyard: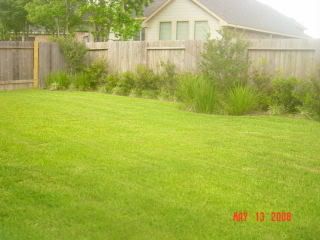 My favorite things...the trails, playgrounds and lake!